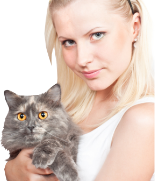 Make some lolly from your kitty, cash from your cat and moulah from your moggy! We make it easy to exchange whiskers for wedge, a bundle of fluff for folding stuff and lashings of loot from something cute.
CASH IN A FLASH - AND WE'RE NOT LION!
If you've reached the end of the money before the end of the month, try Cat Converters purrsonal finance cat cashing service and see how much dosh we'll dole out!
Our Cat Cashing service is the quick and furendly way to turn your cat into instand cash. It's especially useful if you don't have a cat account, or if you need to cash a 3rd party cat.
HOW IT WORKS:
Tell us the name of your surplus puss.
Upload a photo.
Wait while our highly sophisticated Feline Universal Recognition Banking Assessment Logical Loot-o-mat (F.U.R.B.A.L.L.) calculates the best offer.
Take your imaginary cash and spend it on furry-tale items.
HERE'S WHAT YOU'LL NEED
A cat.
A computer (use the one you're staring at now).
Proof that you're 18 or over (or under).
A piece of paper with your signature on it.
Proof that you'd be doing something worthwhile if you weren't looking at CatConverters.com.
Time to spare.
A vivid imagination.
DEFURNITELY THE BEST DEALS
Enter your cat's name here to see what we'll give for it.