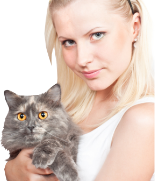 Our Cat Cashing service is the quick and furendly way to turn your cat into instand cash. It's especially useful if you don't have a cat account, or if you need to cash a 3rd party cat.
GET CASH FOR YOUR KITTEN – ARE WE KIDDIN'
Quite furankly, yes. As one cat lover to another, you shouldn't take us litter-ally.
GREAT DEALS FOR MY FELINE – ARE YOU FUR REAL?
Most defurnately, no. CatConverters won't swap your precious puss for cash, traveller's cheques, nick-nacks, antiques, valuables or a whole hill o'beans. No, not even catnip.
It's all a tall tail, sorry, tale. A bit of innocent fun and if you're in the office, effective work avoidance. Or if you're at home about to embark on some online shopping, a timely reminder that not all deals are what they're fluffed up to be. So always paws for thought, dear reader, before releasing your readies, splashing the cash or pinging the plastic.
OUR VALUATION: YOUR PUSS IS PRICELESS!
CatConverters doesn't condone cat cashing, cat pawning, cat bartering or cat-based loans. But we mightily approve of cat cuddling, cat canoodling and cat admiring. And a bit of stroking, grooming and playing with mouse toys usually enhances the cat-human relationship too.
So please, value your pusses for what they are: lovable, fascinating, capricious, demanding, a mucky menace in your flowerbed, but above all, priceless.
Yours almost sincerely, CatConverters.