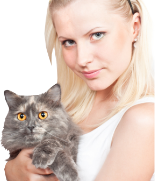 Our Cat Cashing service is the quick and furendly way to turn your cat into instand cash. It's especially useful if you don't have a cat account, or if you need to cash a 3rd party cat.
CAT CASHING - HOW IT WORKS:
Sit your cat on your lap, and point it at your screen.
Ask it to mew, growl, hiss or sneeze at your computer (no squeezing or pinching please).
Our Feline Universal Recognition Banking Assessment Logical Loot-o-mat (F.U.R.B.A.L.L.) will assess what your cat is worth, and show you a photo of how much pretend cash you'll receive.
You take the imaginary cash and spend it on furry-tale items.
HERE'S WHAT YOU'LL NEED:
A cat.
A computer (use the one you're staring at now).
Proof that you're 18 or over (or under).
A piece of paper with your signature on it.
Proof that you'd be doing something worthwhile if you weren't looking at CatConverters.com
Time to spare.
A vivid imagination.
NO QUIBBLES - GIVE ME CASH FOR MY TIBBLES
OK. Follow instructions 1 and 2 above, and press the button below.